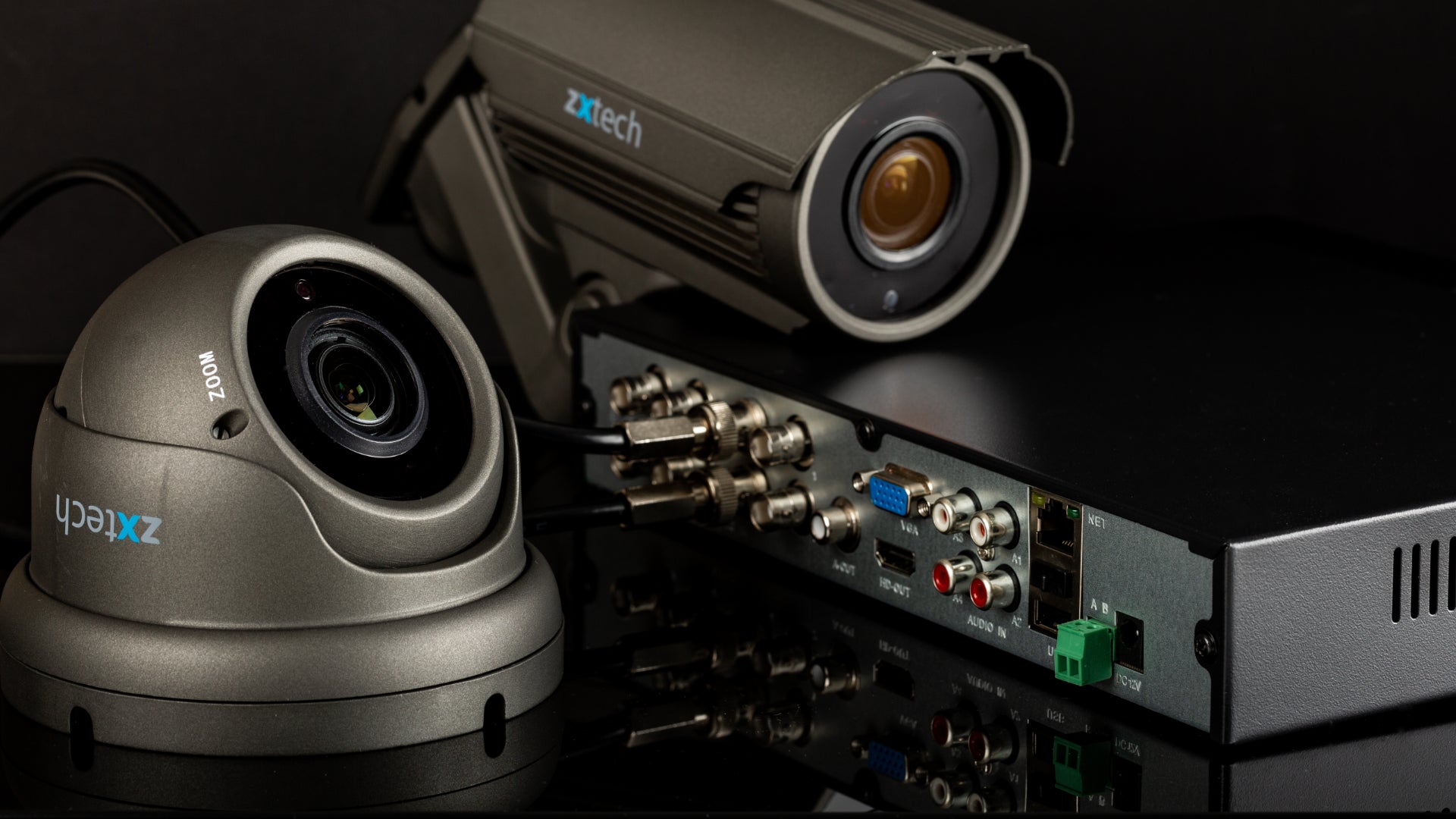 0 products
Sorry, there are no products in this collection.
Complete Analog AHD Security Systems
These are complete plug and play CCTV camera kits that can be installed indoor or outdoor as the housing is rated up to IP66. Shop 5in1, AHD, TVI, CVI, 5MP, 1080p, 700TVL, 1000TVL CCTV Systems. Analog systems are very easy to set up and the standard of CCTV before IP arrived. They are the definition of plug and play in CCTV as there is no configuration. You plug the cables and then it plays video. They now come with the mobile app service, for anywhere access.
Complete security system that can be used for home or business with no extra configuration. Analog CCTV security system that can support from 960H to 5MP resolution and make almost no difference with IP Systems. The system is 4in1 supports CVBS, AHD, TVI, CVI, a convenient feature that makes these kits compatible with any DVR, the model can be easily selected from the joystick.
This system can be a great solution for everyone who does not want complicated setup, simply plug and play. No need to worry about the resolution anymore, Zxtech invested in high-quality products. Most cameras are coming with high-performance Sony Starvis Chip and improved night vision. The IR LEDs are built-in in every camera and give you between 20 and 60 meters night vision.
Every system comes with DVR and optional HDD so you will be able to record footages 24/7 or motion detected ones depends on your needs. Enabling motion detection the mobile app linked to the system can send you a mobile push notification. Viewing your live CCTV feeds on the move, not only locally is essential for many people. The system support P2P with easily QR scan and connect. Greater performance with restriction in terms of video quality. Almost no difference with IP systems.
Easy Installation and No Setup required
The cameras use coaxial cabling, making the system popular for many customers who do not want to replace the existing analog infrastructure. Coaxial cables are very popular as they have very long reached over the installation. Much easier to set up than IP and no need of setting IP addresses as well. The system comprises high-quality CCTV DVR and Analog HD CCTV cameras. Wired CCTV solution that won't let you down ideal for commercial or business settings.