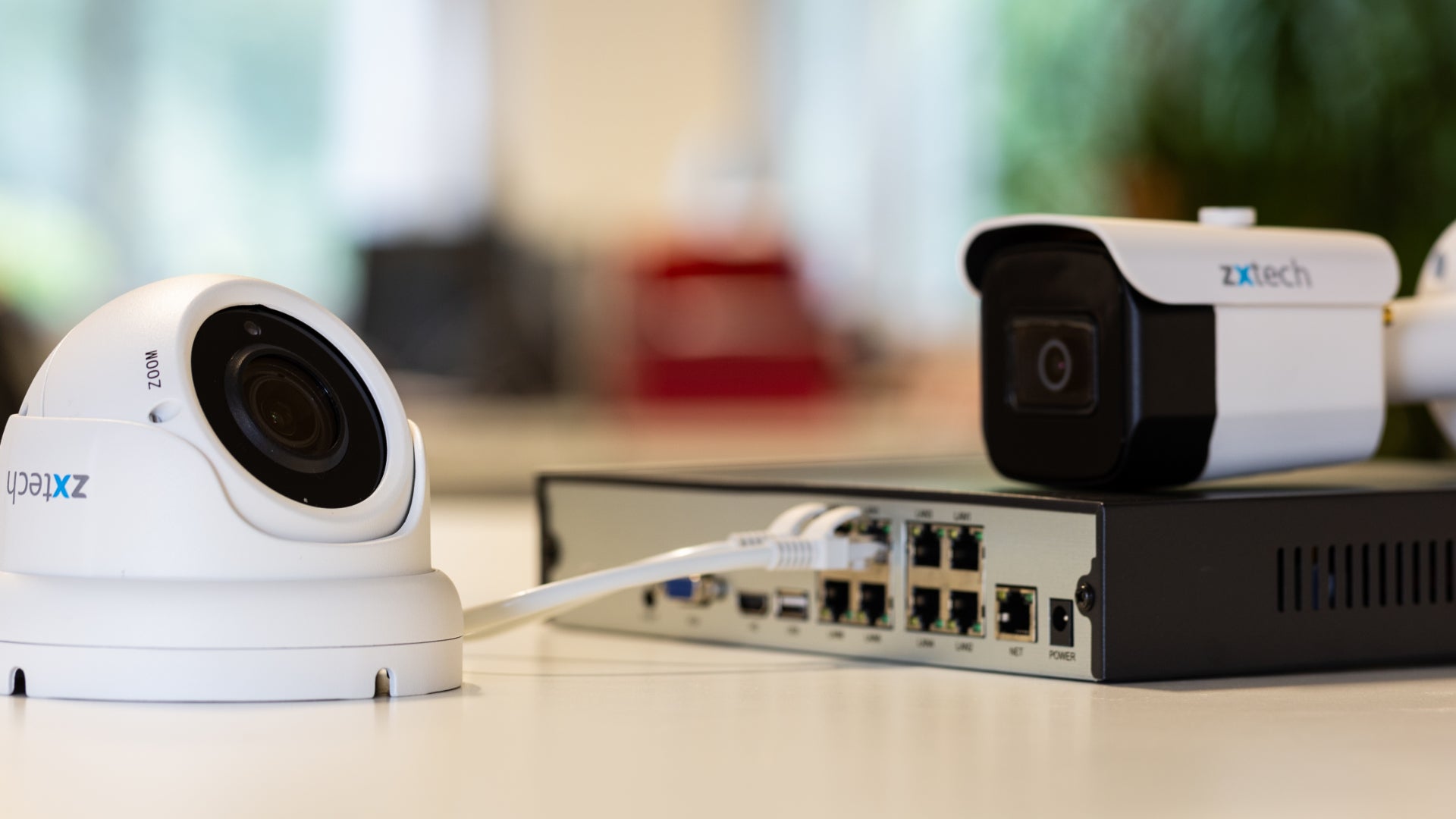 88 products
What is PoE CCTV?
PoE stands for Power over Ethernet, it's a technology that transmits both power and data simultaneously to an IP camera through a single cable. PoE for IP camera means NO extra power cable required, as long as you have a built-in POE NVR, you can just plug the one end of the cable in PoE enabled NVR, and then the other in PoE IP camera. PoE CCTV reduces the cost of installation and maintenance. Explore our PoE CCTV Cameras.
What is PoE CCTV Camera?
PoE CCTV camera, namely Power over Ethernet camera, refers to the IP camera that gets power and transmits the recording through an ethernet cable. An IP camera requires two connections a network connection, for transmitting data and other for power connection, to deliver the electrical power. PoE IP camera doesn't need extra power cable as long as you have a POE injected cable to run to the camera, you can just plug one end into a PoE NVR, and another end into the PoE IP camera. That's why PoE CCTV cameras are also known as plug and play cameras. Explore PoE CCTV Cameras
These days PoE cameras are available in different resolutions from 2MP to 8MP resolution. Most commonly used IP cameras are 2MP CCTV cameras which also known as 1080P CCTV cameras transmits 1920 x 1080 high resolution. 3MP security cameras are 1.4x clearer than 1080P CCTV cameras and transmit 2065 x 1536 high resolutions. 4MP CCTV cameras can capture extremely clear images compared with 2MP or 3MP CCTV cameras. 4MP security cameras produce an image that provides 2592 x 1520 high resolution.
5MP CCTV cameras can provide even better and sharper images compared with other lower definition counterparts, produce an image that provides 2560 x 1920 high resolution. 8MP CCTV cameras also known as 4K CCTV cameras represents the bleeding edge of video technology, record videos at 3840 x 2160 resolution which produce an image that is nearly four times the size of a standard 1080P CCTV cameras. 4K security cameras are suitable for most commercial and large scale security applications. We have both indoor and outdoor PoE IP cameras in bullet and dome cameras shape, so you can be sure to find the right one for your installation.
What is PoE CCTV system?
PoE security camera system has been specially designed to minimize cables, which means PoE switches, PoE injectors or DC power cables will be eliminated. Best PoE CCTV systems come with built-in PoE NVRs and PoE IP cameras which makes setup is easy and simple. With 4 channel NVR maximum storage capacity is 4TB, these PoE CCTV system designed with indoor and outdoor PoE cameras.
A PoE camera system is more suitable for a high-end home or small to medium sized businesses that require multiple cameras including outdoor cameras and wants a professional and clean look (no visible cords/cabling)
Why use POE CCTV camera system?
PoE CCTV camera system brings many advantages to an installation:
Time and cost savings - With power over the Ethernet cable, you automatically reduce installation costs. Ethernet cables do not require a qualified electrician to fit them.
Safety - POE designed to protect the network equipment from incorrect installation, under load and overload.
Reliability - POE power comes from a central compatible source, rather than a collection of distributed wall adapters.
Flexibility - without being a restraint to an electrical outlet, devices such as PoE cameras can be located wherever they are needed most, and changed easily if required.
Scalability - installation and distribution of power is simple and effective when power is available on the network.
How to Set up PoE CCTV camera systems?
There is one simple solution to get PoE CCTV camera system up and running. To make things easy to understand, let's take Zxtech PoE CCTV camera system for example.
PoE CCTV camera system comes with PoE IP cameras and NVR which is also PoE enabled, you can simply connect all PoE CCTV cameras with the NVR directly via the ethernet cables. For remote viewing or push notification to your phone connect Wifi router with NVR as well.
It is also possible to upgrade powered devices, such as IP cameras, to POE by using a POE splitter. The POE splitter is plugged into the IP camera's network connection, and taps off the POE power, which it converts into a lower voltage suitable for the camera.
If you would like to discuss about bespoke PoE CCTV kits design, please call Domar CCTV at 0203 695 0315 or sales@domarsolutions.com.