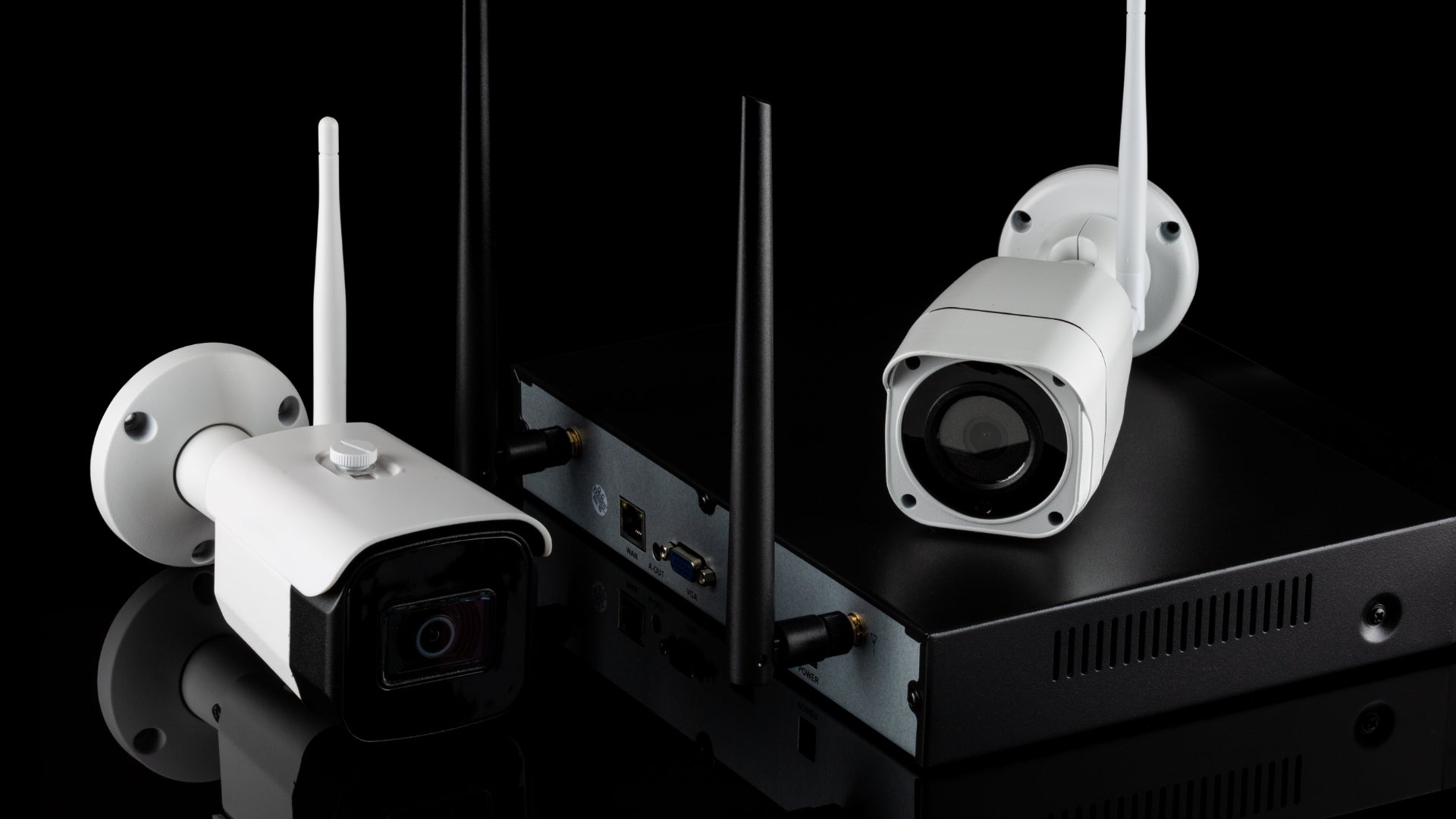 Super HD Wireless CCTV Kits
Super HD Wireless CCTV Kits
Stunning 12" Integrated LCD NVR
Zxtech offers a wide range of Wireless NVR with HDMI, VGA output or NVR with integrated screen. Dedicated Wifi signal for live video or recording that will save you cost installation. Easy installation and high-performance systems support 8MP and 5MP. Exploring our 4CH or 9CH Wifi CCTV NVR system you can get everything you need. Home or business security solutions that always go a step further with complete kits 2.4MP Wireless CCTV camera and Wifi recorder.
Value for Money Wireless CCTV System
Beautiful solution with our Screen-Integrated NVR. Comes with an all-in-one Wireless recorder. You will be able to connect all the cameras wirelessly without the need for a router. The screen is integrated into the recorder. There is no need for an additional display. It can save you tons of money. Setup is super simple, use our free app. Few clicks you are ready to go. Full HD recording gives a very crisp picture. Cameras are suitable for both indoor and outdoor purposes. Compacted wireless CCTV camera is very neat and easy to install.
Stable Stand-alone Wireless CCTV System
The Wireless system that can work stand alone and helps you stay protected 24/7. You can playback video recordings on smartphone and computer. Easy plug and play, simple wireless. No professional installation needed. With this system, you definitely can see clear images and video. Very stable and more portable than traditional wired solutions.
All-in-one Camera Systems
These systems are coming with built-in 12-inch monitor WIFI CCTV NVR. All systems have been designed for simplicity. Everything you need is inside the parcel. Pure Wireless solution with easy installation and reliable Wifi connection and remote access via smartphone or tablet. Built-in LCD monitor saves the cost of extra screens and adds flexibility to your surveillance system. With pure and modern design, it can fit well with your interior.
New modern design and Cutting Edge Compatibility
This system comprises CloudMini Wireless cameras that have super compact, beautiful design and super wide-angle that will give you an extra viewing angle, ideal for garden or driveway. These cameras are waterproof and rated to IP66. Built-in Wifi module that can provide strong wifi signal indoor or outdoor, the range will vary depending on the obstacles.
Wireless CCTV Designed for Anywhere, Any Condition, Day and Night.
Cameras that can support night vision up to 100ft in dark combining together with up to 8MP 4CH wireless NVR in the integrated screen. Everything you need to protect your home or business is here provided by Zxtech. 12-inch inbuilt monitor/Wifi CCTV NVR supports up to 8MP and 5MP Wifi CCTV Camera.
Explore the full range of affordable wireless CCTV Kits that come as a complete system. Wireless WI-FI ranges that go up to 300 Metres, when no obstacles obscure connection.
Are you having a problem with laying cables across the road or through the wall? No problem. The Cloud Line systems have up to a 300-metre wireless range that guarantees a wire-free experience. Waterproof and vandal-proof come as a standard feature. The mobile app access is enabled on all of the systems that we have available.
Optically zoom in & out on your mobile app or PC when you are away, giving real-time autofocus for better CCTV Evidence. There is no more need to use a ladder for adjusting a vari-focal lens with the motorised lens feature. All cameras will still provide you with the auto-focus, to ensure the sharpest of images.
The wireless camera system that can provide smart autofocus, along with the controls to zoom in and out. The perfect feature for reading licence plates, faces and vehicle protection.
Zxtech has been working hard, to provide low-cost wireless CCTV equipment to millions of homeowners and business owners.
With this collection of kits, you can connect wirelessly to your network router from Internet service providers such as BT, Virgin and other various ISP's.
The NVR recorder will save all the live feeds and storing up to 4TB of data. The wireless CCTV system still provides supreme quality of super HD 5MP resolution.
With the P2P feature, you can view your wireless CCTV system anywhere in the world through your iPhone or Android devices.
Purchase today and get it tomorrow with our next day delivery service.
Next Business Day Delivery
Place orders before 3pm for next business day delivery. Free shipping for all kits.
Customer service
Reach out Mon-Fri, 9am-5pm. Response within 24 working hours.
Refer a friend
Earn rewards when your friends make a purchase.
VAT Invoices
We always include your VAT invoices in your delivery.
Discover everyday privacy protections.
Privacy is Our Priority.
Privacy is a fundamental human right. At Domar CCTV, it is also one of our core values. Your devices are important to your safety. We sell our products to protect your privacy and give you control over your information. It's not always easy, but those are the principles we believe in.

Face Detection Data
Our cameras come with smart face detection features. Face detection data exist only on your device and can be deleted at any time. It does not go anywhere else. Face detection features can be turned off at any time.

Video Footage
Your security footage is protected by your password and cannot be accessed without it. Once you have changed the default password of the device, only manufacturer can reset it, after confirmation of purchase and identity.

Audio Data
Audio recording can be turned on and off if the camera is equipped with a microphone. It cannot be accessed without your password.
App Access
One device can link up with a single mobile app account. However, you may share it with another account and cease sharing at any time.